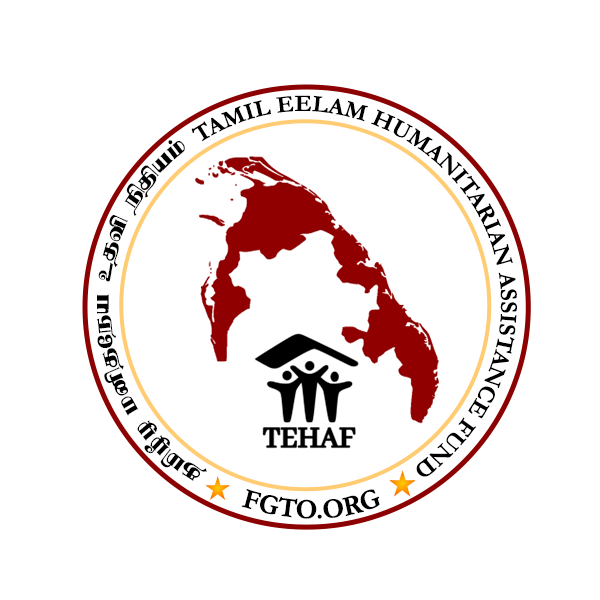 Hundreds of Tamil diaspora humanitarian efforts are currently helping needy people in Tamil Eelam. Even though there is no coordination among the efforts, the small and medium-level projects reach out to most of the Tamil Eelam. This upcoming fund (TEHAF) managed by a committee from FGTO is made available to support those groups who are already continuing their humanitarian work.
Due to ongoing Sri Lanka's Genocide against Tamils and the lack of justice by International mechanisms, Tamils can't expect a fair share of humanitarian aid from International support via Sinhala Buddhist extremist governments.  Therefore, the Tamil diaspora should focus the humanitarian aid specifically targeting the Tamil population in Tamil Eelam during the economic crisis created by 
genocidal policies and occupying the Sri Lankan military. 
In 2022 and 2023, this will be a pilot project.
Purpose
Details
Apply
Process
Criteria
Fundraising
Reports
Purpose
The project was initiated during the Global Tamil Summit in New York 2022. An FGTO managed fund TEHAF aligns it with nation-building with a long-term vision. The factors are considered to make the beneficiaries self-sustaining in the future. It won't replace any existing humanitarian work done by school alumni, village organizations, or Tamil humanitarian work, but rather complement and encourage them.

Details
Apply
Process
Criteria
Fundraising
Reports